CLASP
Each Mazzucato RIM watch is closed by a clasp that fixes the watch to show the face you prefer for the occasion. Open the clasp and reverse your watch to swap between time and chronograph.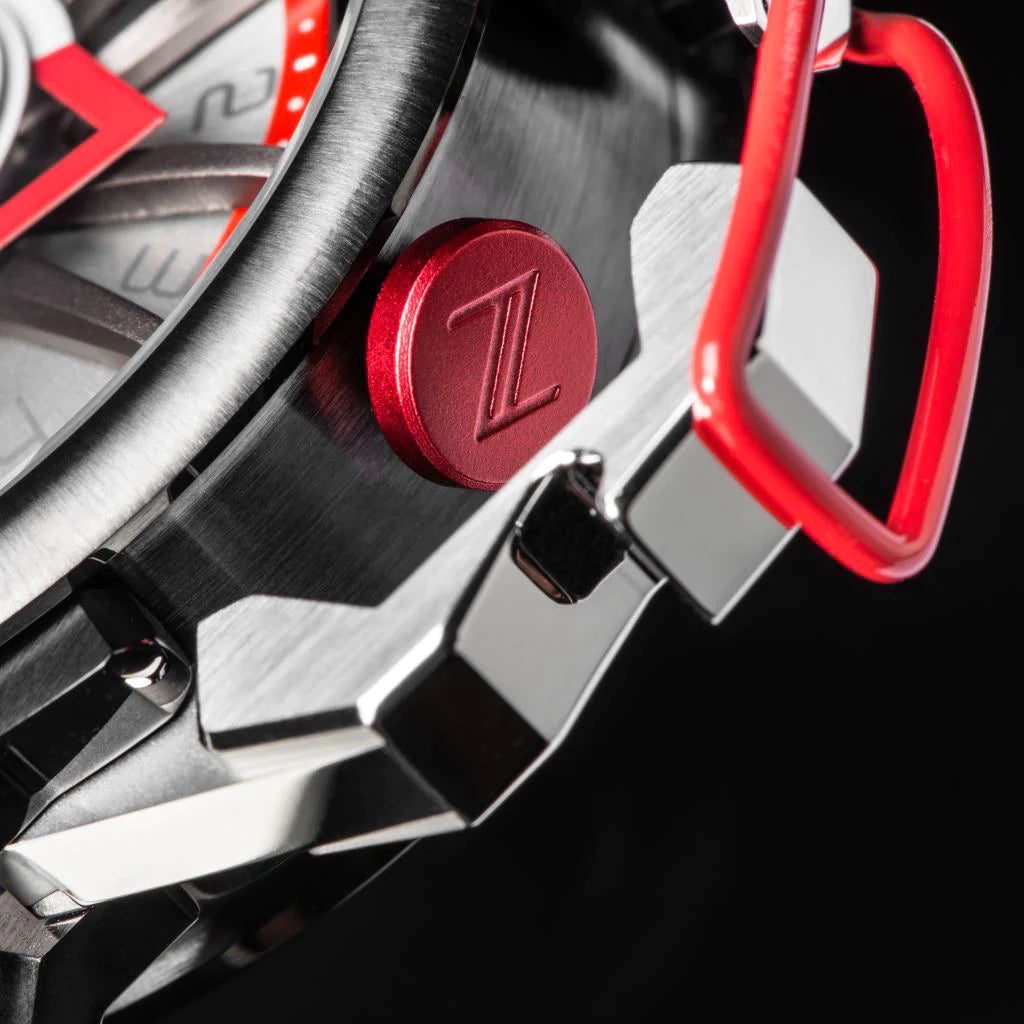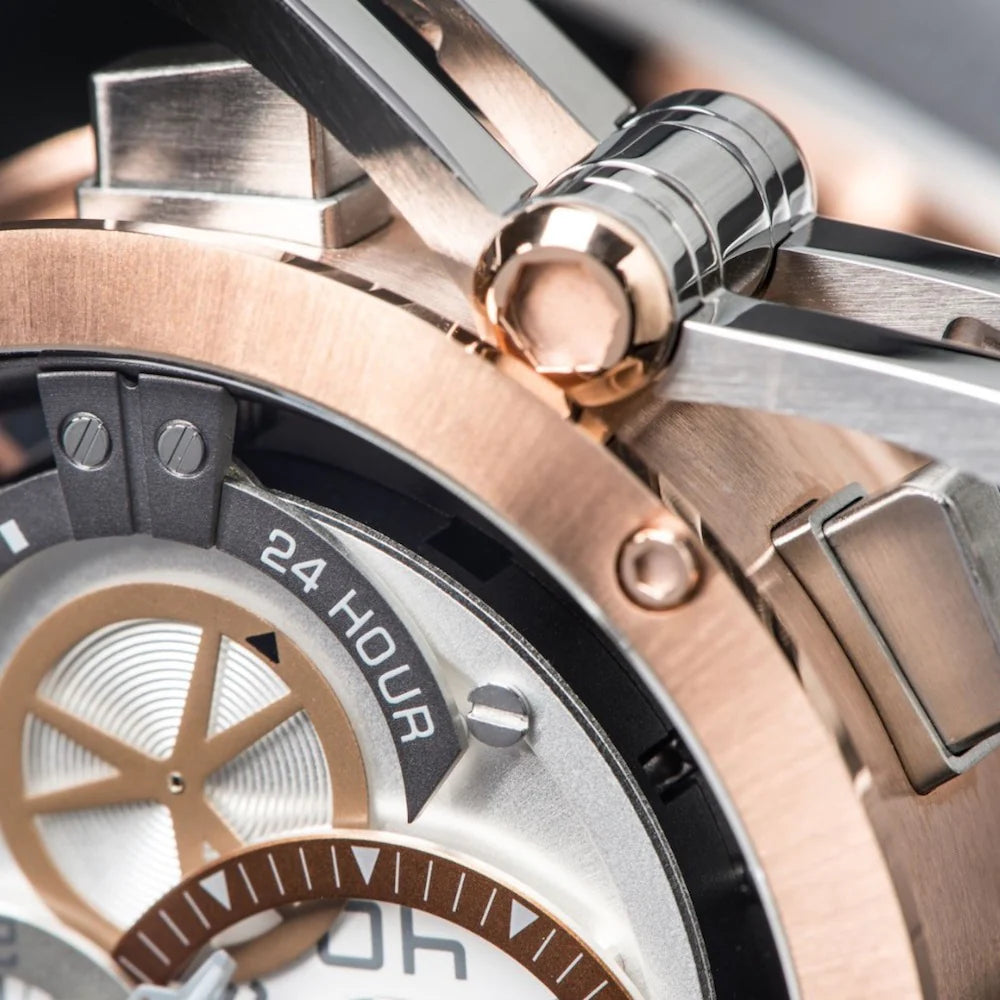 REVERSE SYSTEM
The reverse system allows the case to be inverted fully in both directions. A quick-release catch releases the crown from its protection by rotating the crown protector. Two special arms allow the case to rotate freely, and a clearly recognizable click tells you when the case is in the correct position to be locked back into place. One simple maneuver transforms the RIM Sport into an elegant and sporty chronograph.
TIME-ONLY DIAL
The time-only face of the watch shows a dial covered by an authentic car rim, which is why the RIM is called RIM. The three hands (hour, minutes, seconds) are powered by a high quality Japanese automatic movement.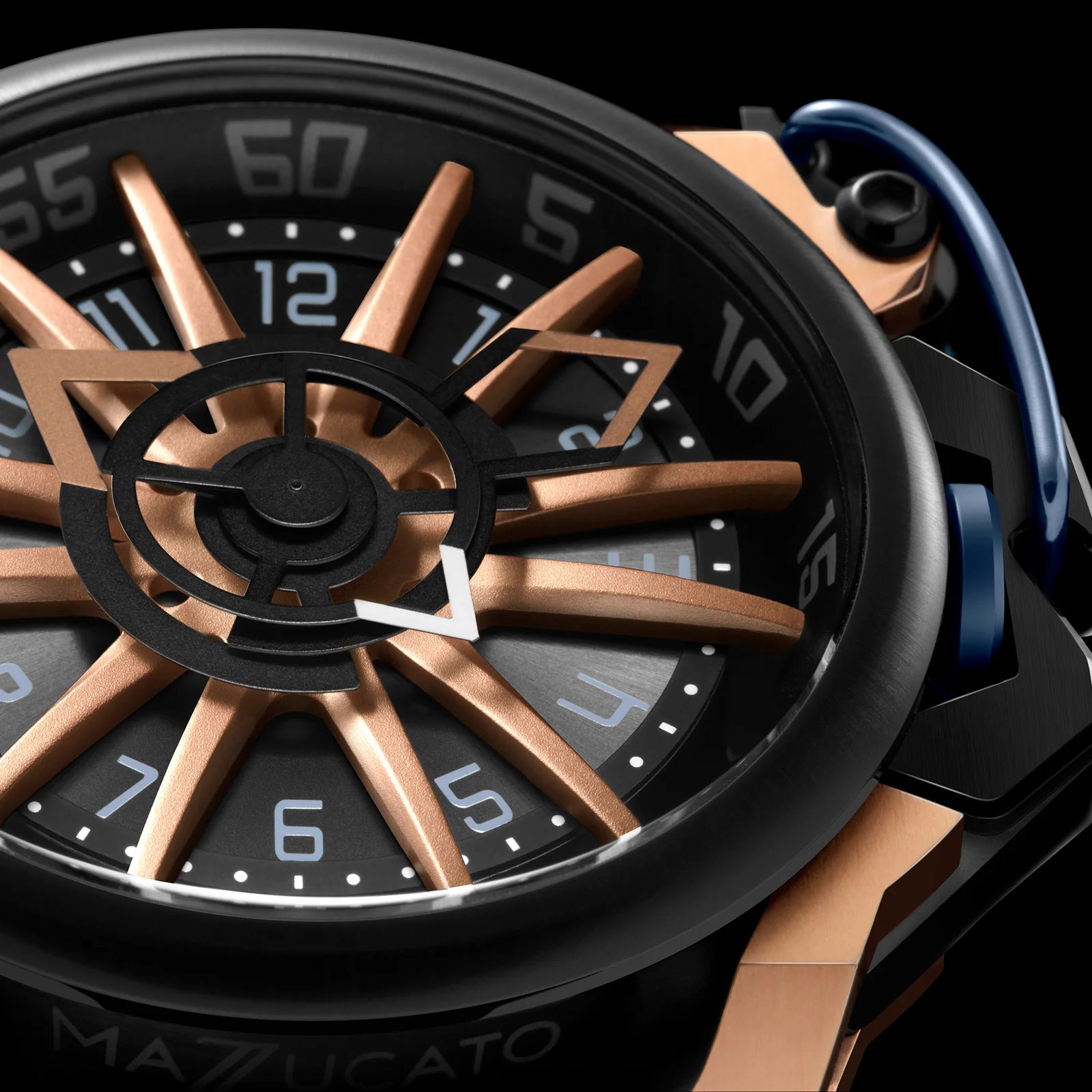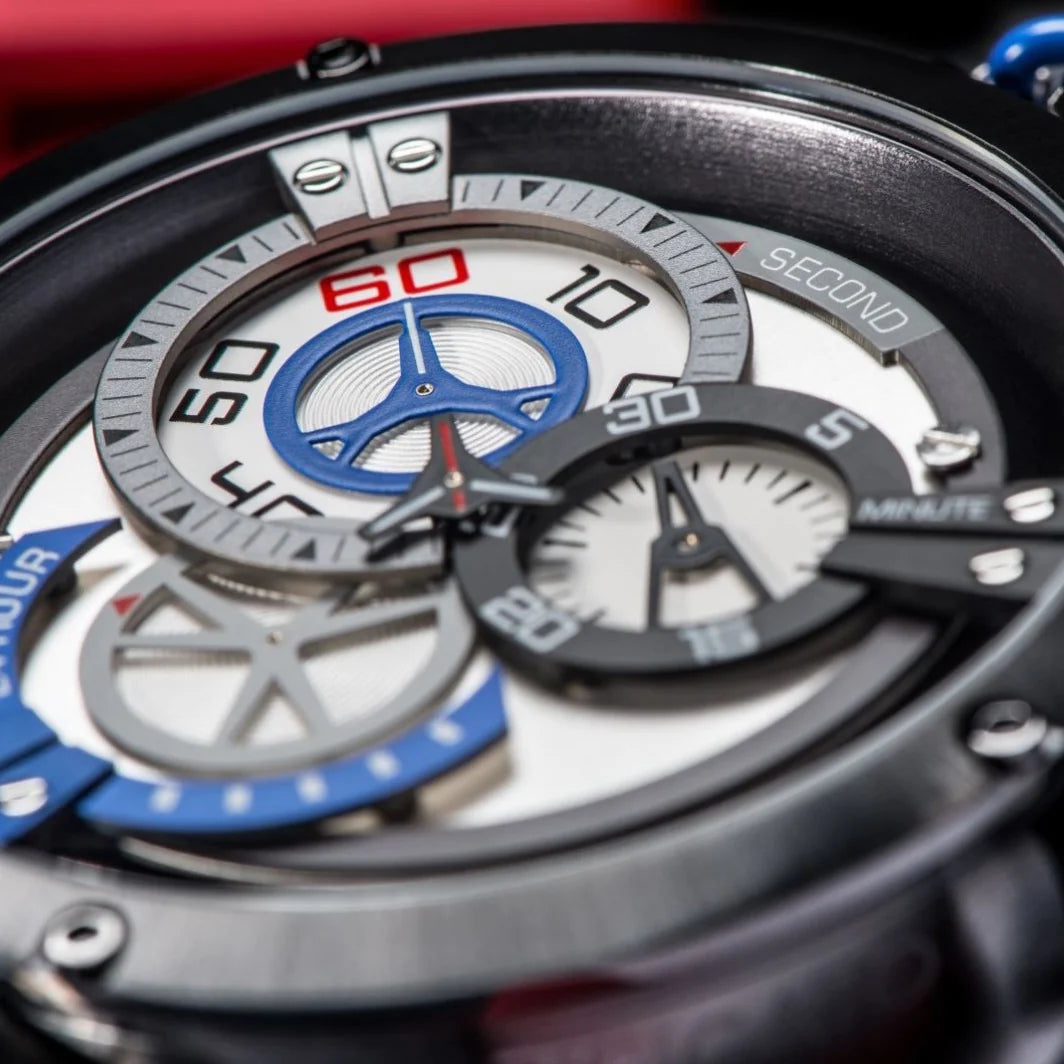 CHRONOGRAPH DIAL
It's time to change the look of your watch and use it as a chronograph. Open the clasp and rotate the watch case: the two buttons on the side of the case drive the chrono movement on the second face.  
CHECK ALL RIM SPORT WATCHES