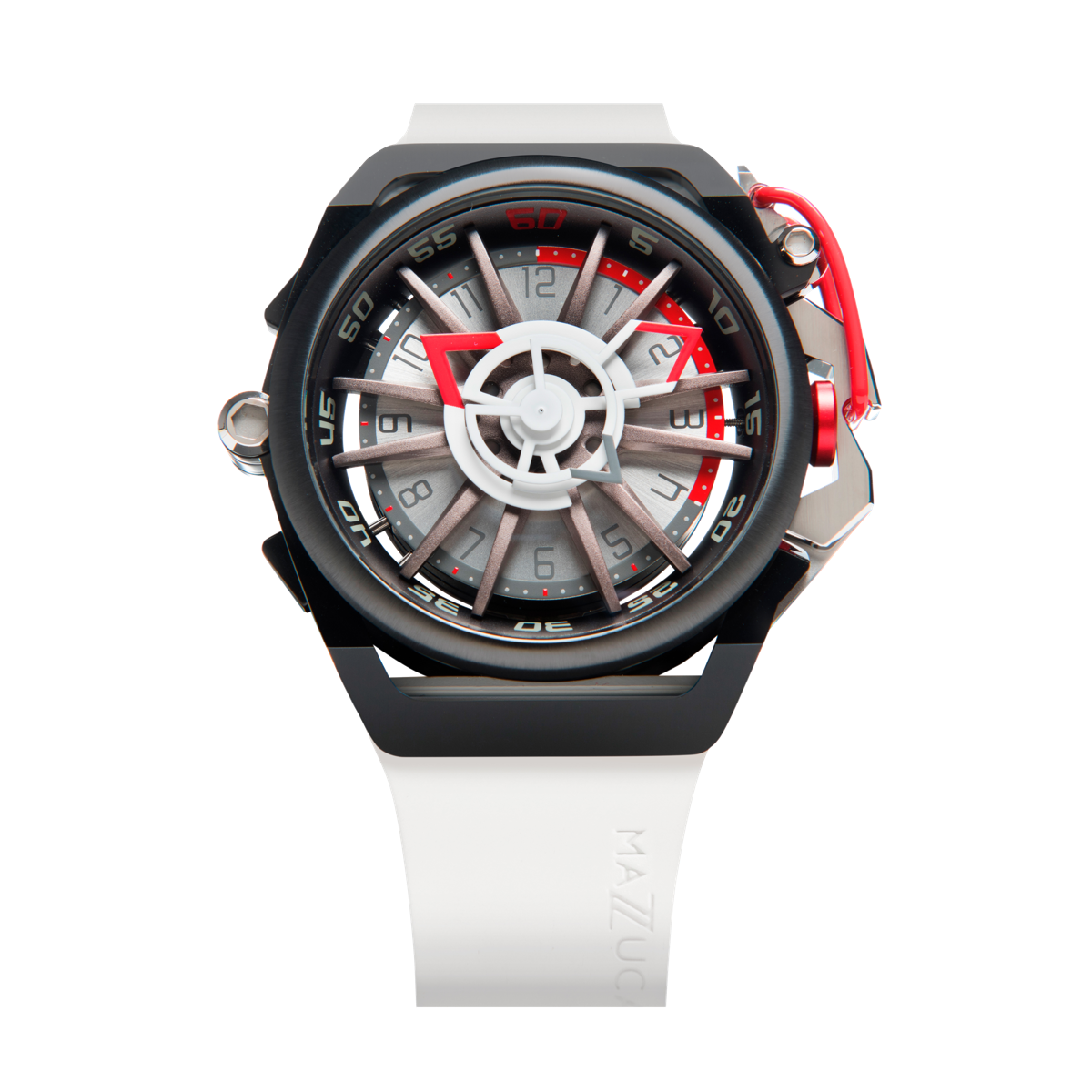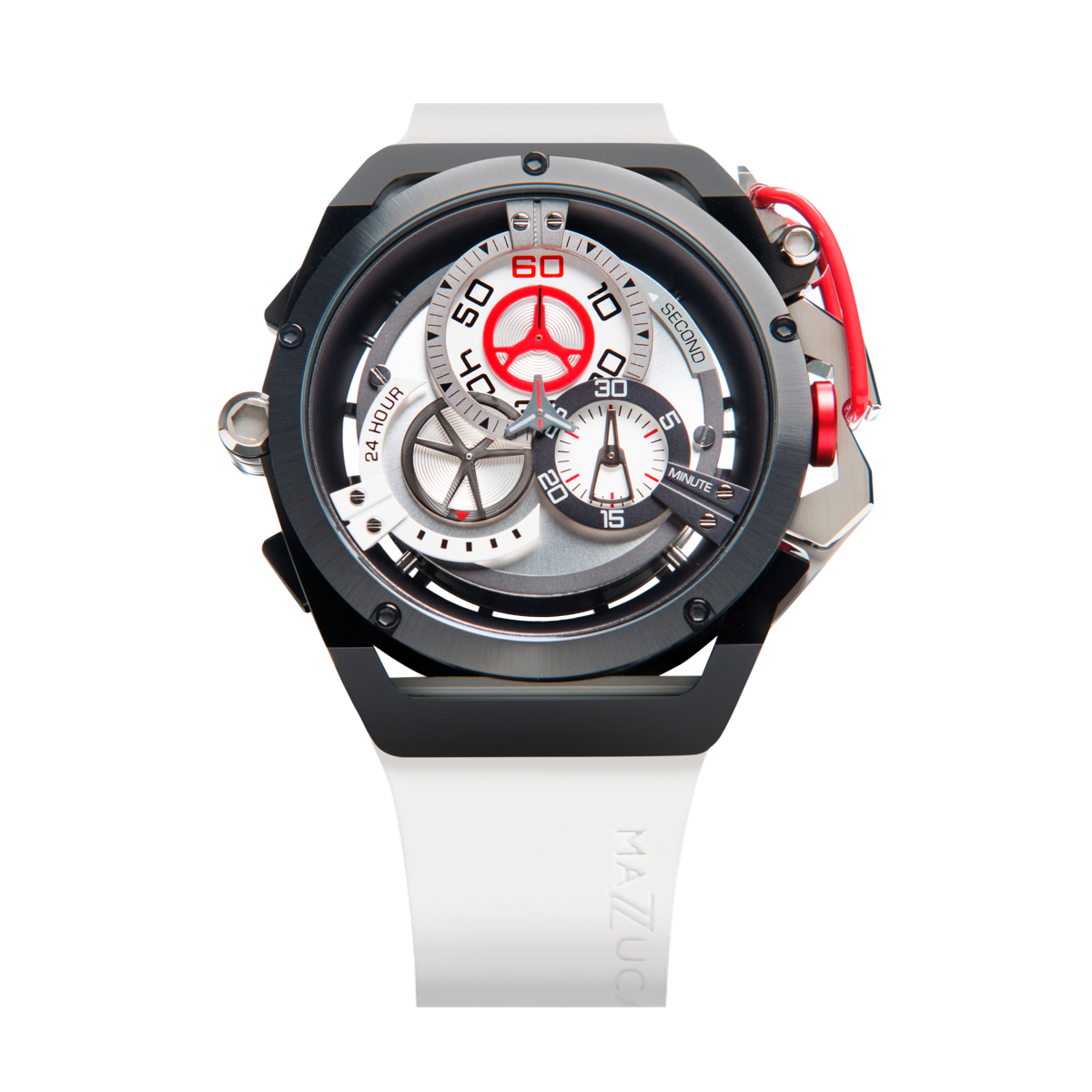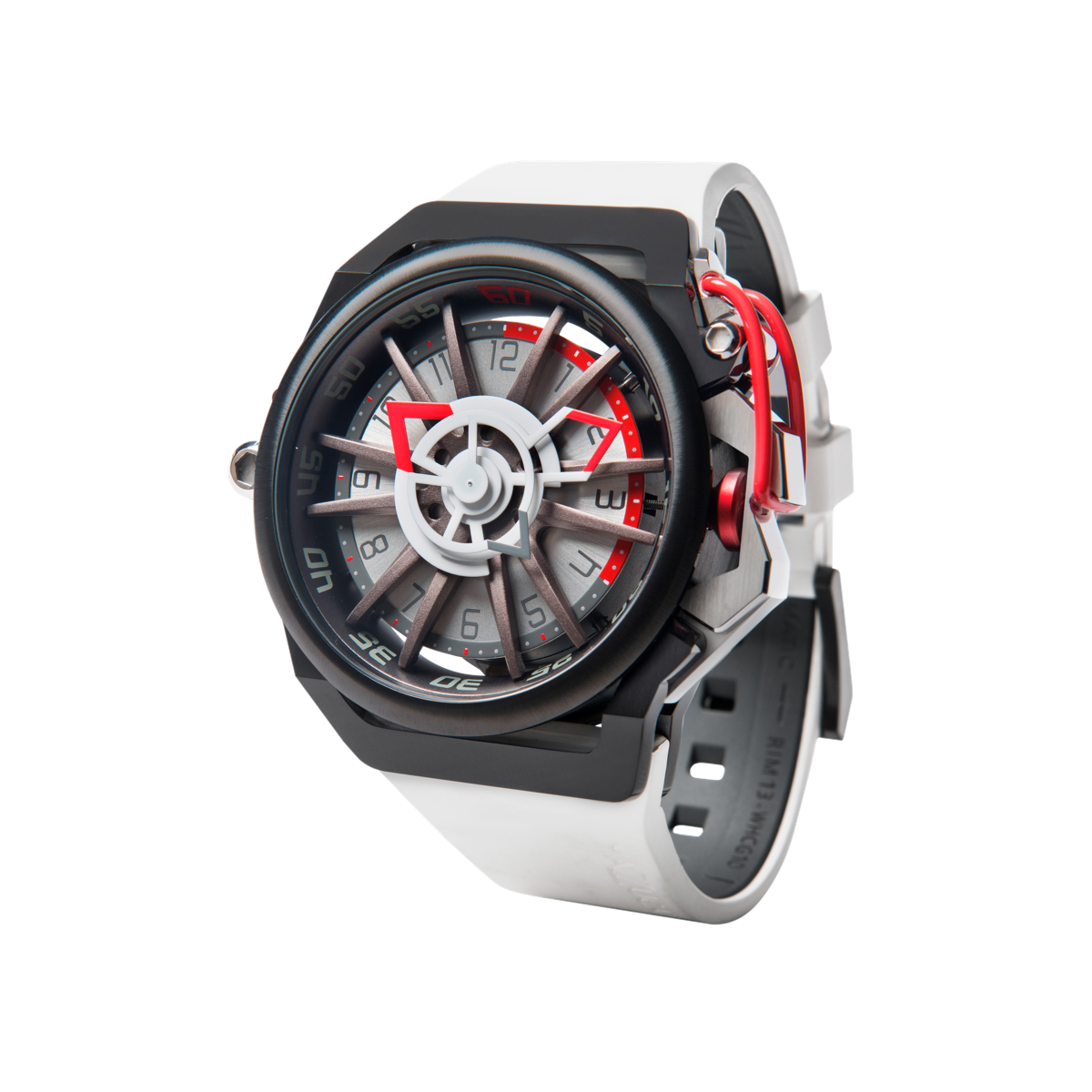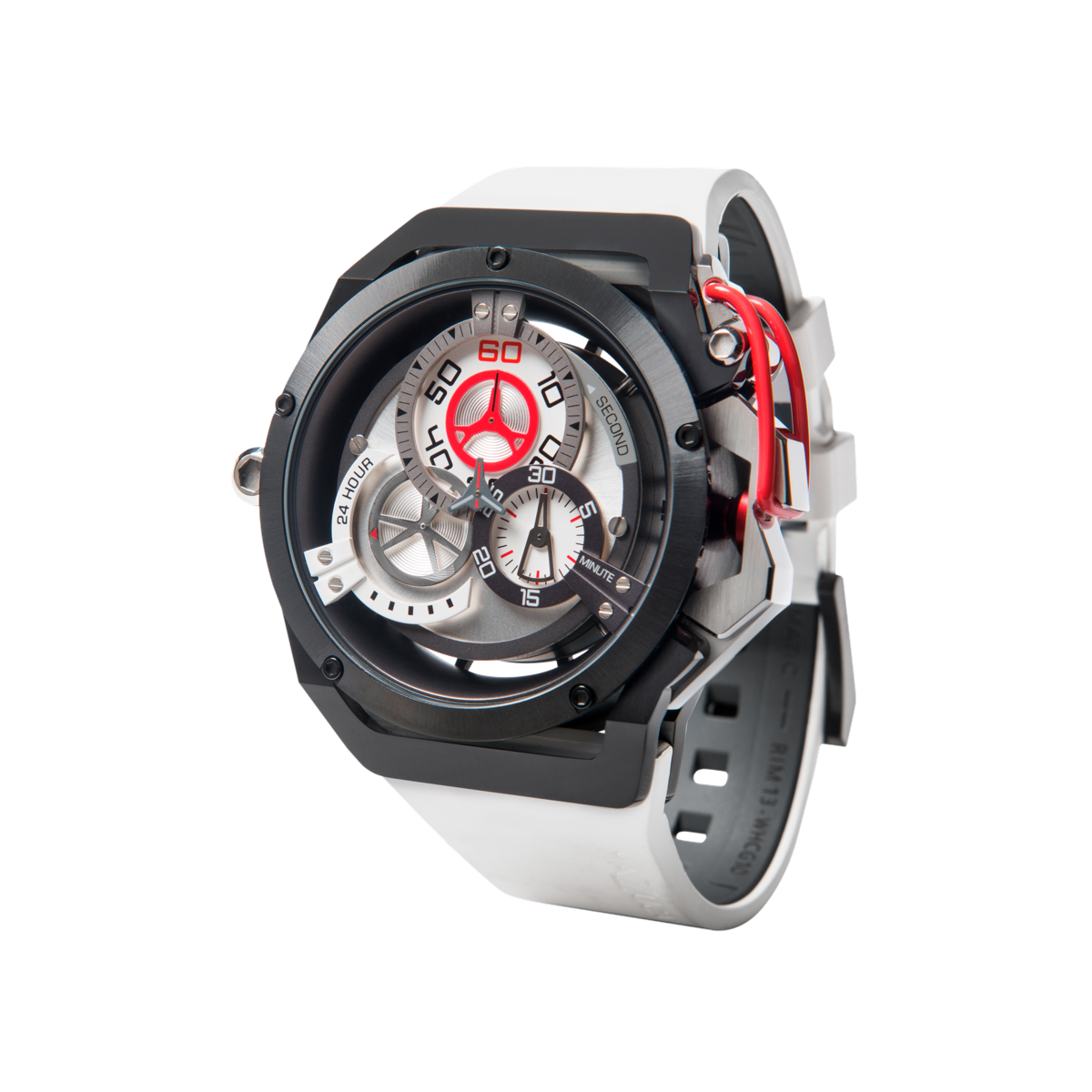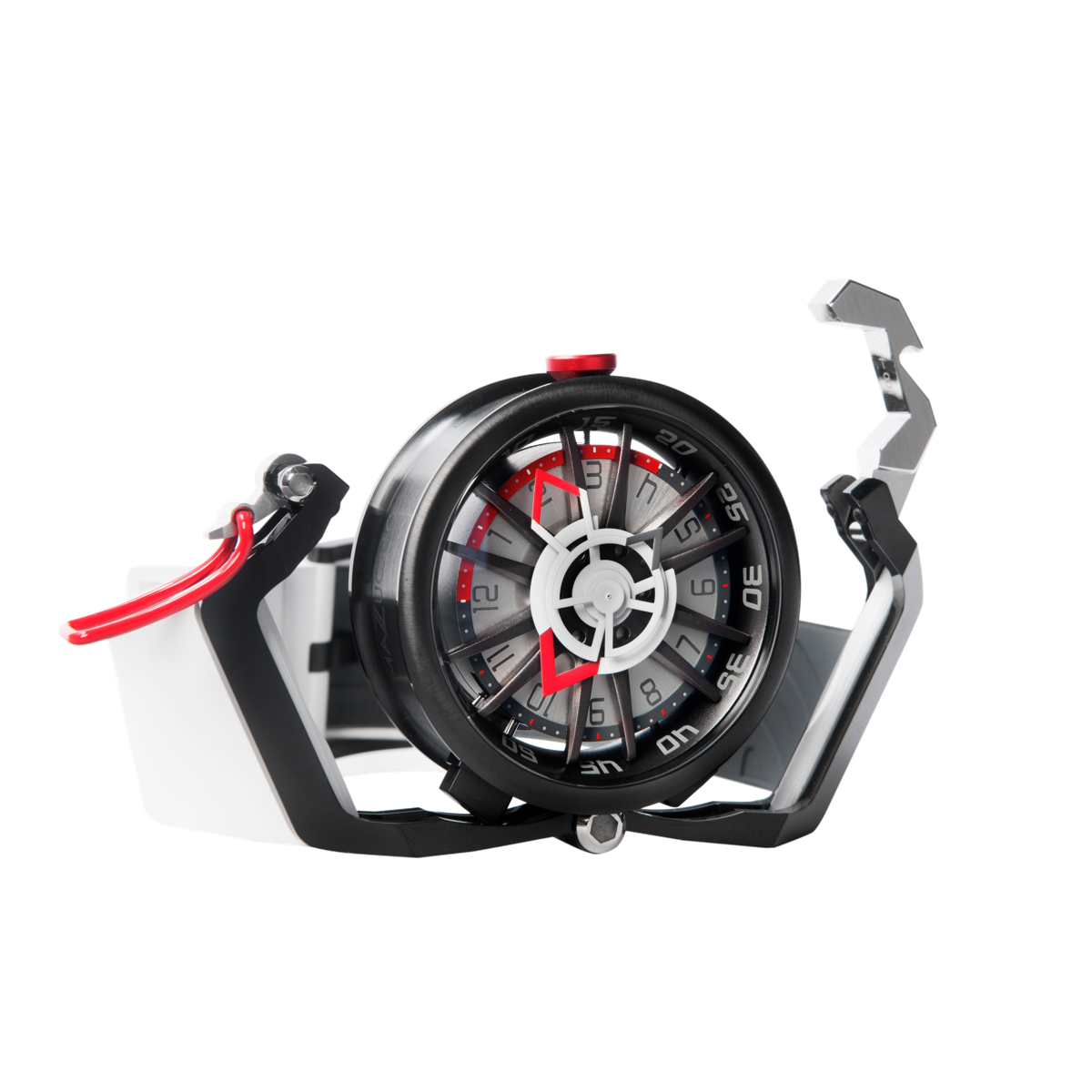 RIM Sport - 13-WHCG10 - Chronograph Watch Ø48mm
The reverse system allows the case to be inverted fully in both directions. A quick-release catch releases the crown from its protection by rotating the crown protector. Two special arms allow the case to rotate freely, and a clearly recognizable click tells you when the case is in the correct position to be locked back into place. One simple maneuver transforms the RIM Sport into an elegant and sporty chronograph watch.
Case Diameter: 48 mm
Case Thickness: 19.6 mm
Case Material: Stainless Steel 316 L
Glass: Double Domed K1 Glass with Antireflective Coating (Both Sides)
Strap: Double Compression FKM
Plating: Grade A IPB (0.6 Mic Tic ±20%, PVD)
Water Resistance: 5 ATM
Crown: Push In With Double O-ring
3h Automatic Movement: Miyota 9015
Stopwatch Quartz Movement: Miyota Js 00
Rim Face Function: 3 Hands Auto
Chrono Face Functions: Center Second Hand, 12h Counter (60 Sec Chrono), 4h Counter (30 Minute Chrono), 8h Counter (24h Indicator)
Do you have any question on our watches or on the Mazzucato brand? Feel free to leave us an email via the form below or at info@mazzucatodesign.com. We usually reply within 24 hours!
You can track your orders by clicking this link.
Share