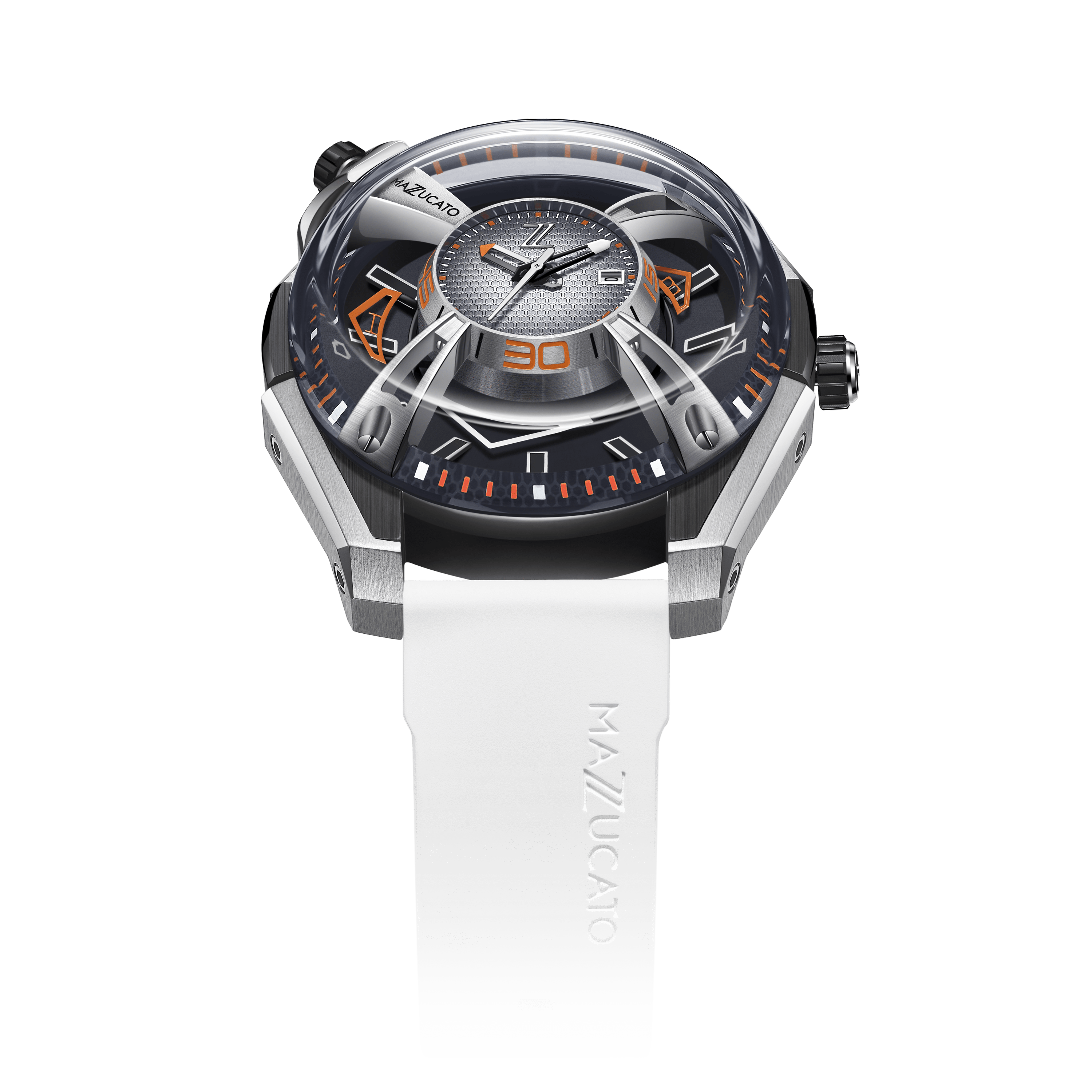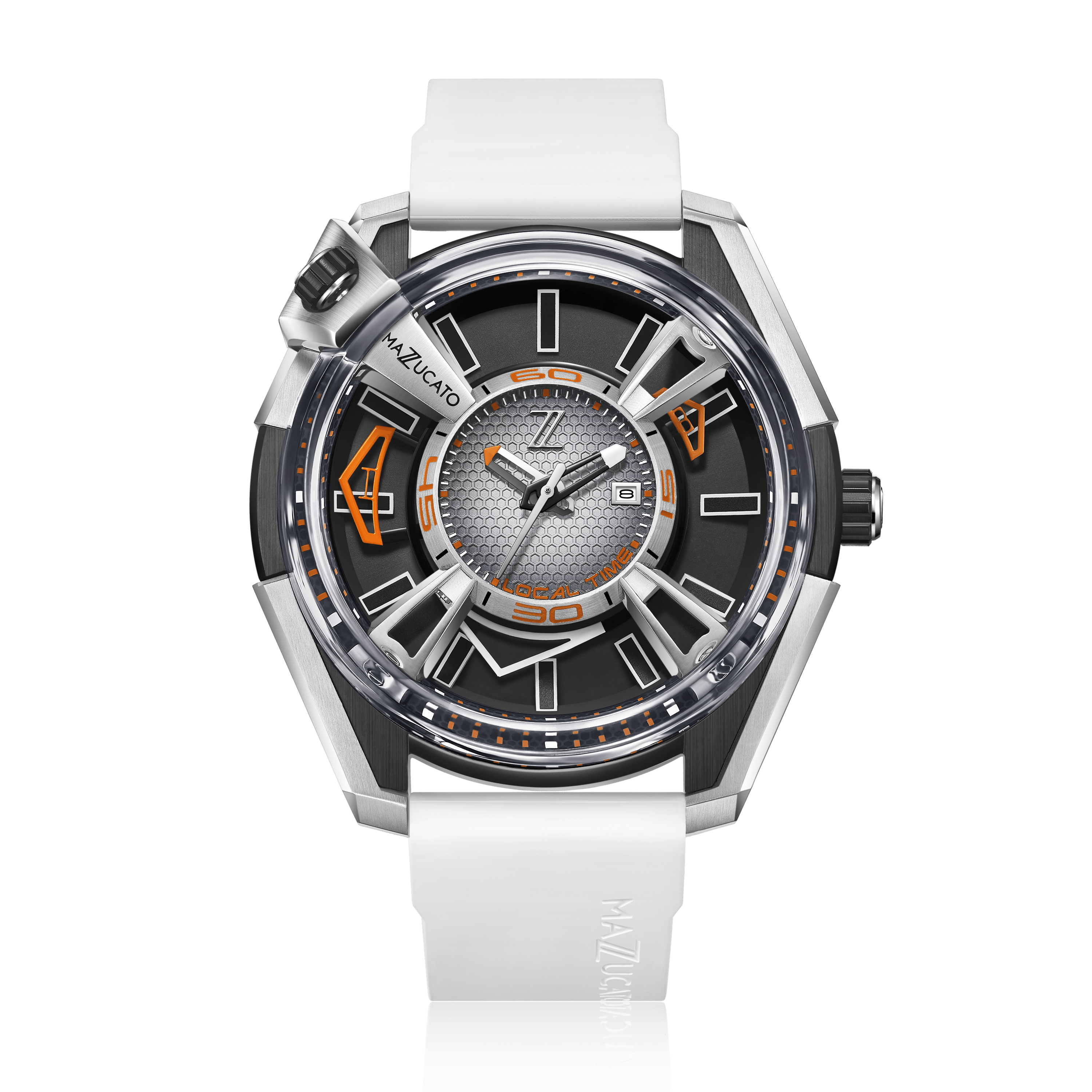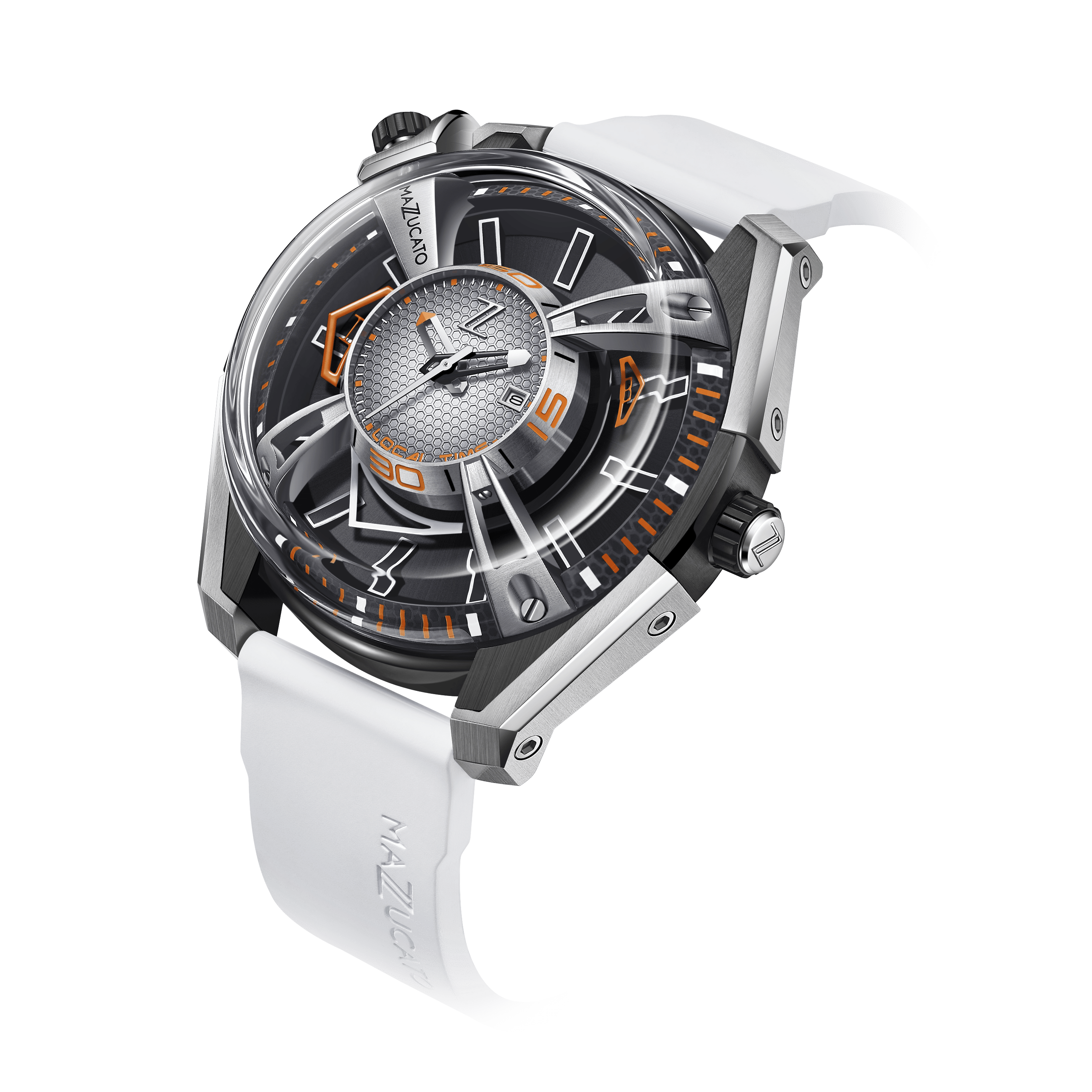 LAX Limited Edition - 04-WH - Dual Time Watch
2 WATCHES IN ONE MODERN DESIGN TIMEPIECE

The design of LAX combines 2 Automatic movements protected by it's unique Gorilla glass A unique experience of reading at different timezone.

LAX collection is now available in a limited edition of 100 pcs per color.

Following the big success of RIM , Simone has decided to revisit the concept of two watches in one with an ultra-modern timepiece that combines 2 movements, this time on top of each other.
Case Diameter: 48.00 mm
Case Thickness: 20mm
Case Material: Stainless steel 316L
Glass: K1- Gorilla Glass
Strap: FKM - Anallergic polymer material
Plating: Grade A IPB (0.6 Mic Tic ±20%, PVD)
Water Resistance: 5 Atm
Crown: Pull crown with double o-ring
TOP 3h Automatic Movement: SEIKO NH05
BOTTOM 3h Automatic movement: SEIKO NH35
Do you have any question on our watches or on the Mazzucato brand? Feel free to leave us an email via the form below or at info@mazzucatodesign.com. We usually reply within 24 hours!
You can track your orders by clicking this link.
Share